Cisco Zero Trust Workshop
Strategy and Planning
Date: Tuesday, October 24th at 10am CDT
Focus: Financial Services
70%. That's the number of organizations that are considering a zero-trust framework following the massive shift to remote working and the new level of advanced threats to the business. We understand the importance of having a plan and a practice around zero-trust now more than ever before.
Join us for a virtual hands-on workshop to assess your zero-trust readiness and take your security expertise to new heights. In this workshop, you will discover how to start your zero-trust journey, uncover best practices you can use right away, learn how to adopt a zero-trust strategy that delivers results and network with your peers to share strategies, techniques, and outcomes. Get excited as you dive right in and engage in:
Roundtable discussions and testimonials
Assessment and gap analysis activity
Tackling scenarios to overcome objections and challenges
Outlining a business plan for zero-trust
Identifying metrics to measure success
If you are responsible for security strategy, the procurement of security solutions or are responsible for driving the adoption of a zero-trust security model, then this workshop is for you!  Through practical activities and discussion, you will learn how to adopt security – the zero-trust way.
Space is limited. Please register now and we look forward to welcoming you.
Meet Our Advisory CISO Hosts

J. Wolfgang Goerlich is an Advisory CISO for Cisco Secure. Prior to this role, he led IT and IT security in the healthcare and financial services verticals. Wolfgang has held VP positions at several consulting firms, leading advisory and assessment practices. He is an active part of the security community, co-founding and organizing security communities and conferences. Wolfgang regularly advises on and presents on the topics of security architecture and design, identity and access management, data governance, secure development life cycles, zero-trust security, and more.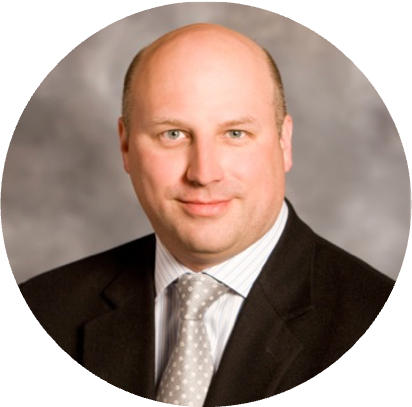 Al Slamecka is responsible for Cisco's global alignment and go-to-market strategy in the financial services industry. His role involves working across Cisco organizations, Cisco partners, and directly with Cisco's financial services customers to align the company's solutions with the IT and business needs of the FS industry. A 20-year Cisco veteran, Mr. Slamecka previously was a Banking Practice Advisor on Cisco's Digital Transformation team and former leader of Cisco's Enterprise Financial Services Marketing team.