What is XDR and how can it help your healthcare organization?
October 4, Wednesday |

3pm AEST / 1pm SGT / 10:30am IST
According to the Talos Incident Response Trends for Q2 2023, healthcare remains the most targeted vertical this quarter, making up 22% of the total number of incident response engagements.
How can the healthcare industry protect sensitive patient data and keep attackers at bay? How does an effective threat detection and response strategy support teams to remediate against threats?
In our upcoming webinar, our expert will cover:
Cybersecurity challenges and landscape in the healthcare industry
How XDR innovations address common cybersecurity challenges in healthcare
Real world case studies of XDR implementation in the healthcare industry
How Cisco XDR correlates data from multiple telemetry sources and provides a holistic view to remediate security incidents with greater speed and efficiency.
Register now and see how XDR supports healthcare security operations teams to better protect their organization and patient data with confidence.
Speaker: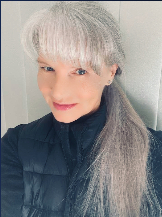 Natalie Timms, XDR Specialist, APJC, Cisco