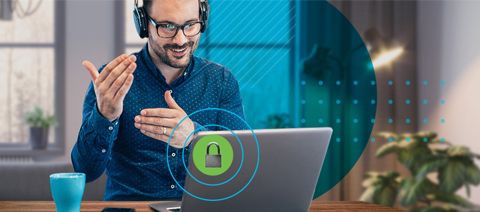 Cisco Umbrella Studio:
A Cloud Security Workshop
Date: Friday, June 2, 9:30am-6:00pm, SGT
Location: Webex
Speaker
Ricky Mok
Cloud-delivered security for the network of tomorrow.
The future of network security is moving to the cloud. IT teams have more users, devices, applications, and data to secure than ever before, and existing security models are falling short. With more users working remotely or from satellite offices, organizations are implementing direct internet access (DIA) at branch locations and deploying SD-WAN solutions to optimize networking performance. As a result, security teams are transitioning from a traditional centralized security approach to a more decentralized security architecture.

Cisco Umbrella is a cloud delivered security service that brings together essential security functions that you can adopt incrementally, at your own pace. Umbrella unifies secure web gateway, DNS-layer security, cloud-delivered firewall cloud access security broker functionality and threat intelligence into a single secure internet gateway (SIG). Deep inspection and controls help you ensure compliance with acceptable-use web policies and get protection against internet threats.
What Can You Expect?
Learn how Umbrella SIG can help your organization address different security use cases
Deploy and build your own Umbrella SIG configuration in a lab environment, including but not limited to:

DNS Layer Security
Secure Web Gateway policies using rules and rulesets
Inline DLP
Layer 7 Cloud Delivered Firewall
File type and tenant controls
And more!

Complete challenges and our survey to win prizes
Get a sneak-peak on upcoming features