Protect Against the #1 Threat Vector with Cisco Secure Email & Secure Endpoint
Watch our webinar on demand at your own pace.
As threats and networks become more complex, it is imperative to have the right tools to comprehensively protect your on-premises and cloud-based email as well as your endpoints.
Adding Secure Endpoint to your Secure Email deployment creates a powerful combination that not only defends against phishing, business email compromise, malware in attachments, and ransomware but creates a last line of defense at your endpoints to stop increasingly sophisticated threats. We'll explain how the combination of Secure Email and Secure Endpoint, enabled by the built-in SecureX platform, which delivers XDR-based (eXtended Detection and Response) outcomes, better protects users and businesses by outsmarting emerging threats.
Watch this webinar on demand, and join Cisco security professional Eric Howard as he demonstrates how this XDR enabled combination creates better visibility and delivers a much simpler and more effective solution that you can deploy today.
Featured Presenter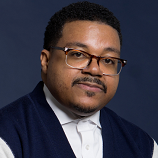 Manager, Advanced Threat Solutions, Cisco Systems
About Eric Howard
Eric Howard leads a team of Technical Marketing Engineers at Cisco focused on endpoint technologies that blend protection, detection, and response capabilities. Prior to joining Cisco, Eric worked at Sourcefire as a Senior Security Engineer, focused on IDS/IPS and later malware prevention and the launch of Endpoint products.
Watch the webinar
* = Field is required