Improve Your SOC Performance with Cisco Secure Client (including Cisco AnyConnect) and XDR
September 20, Wednesday |

3pm AEST / 1pm SGT / 10:30am IST
Did you know? Cisco XDR can leverage telemetry data from your Cisco Secure Client (including Cisco AnyConnect) solution.
Join us for an upcoming webinar as we dive into how Cisco Secure Client, layered with XDR enables you to:
Consolidate Endpoint data from Cisco Secure Client and correlate with other sources of telemetry data
Automate response actions for faster and more effective incident response
Improve your threat detection and response capabilities to support your SecOps team
Maximize your Cisco Secure Client investment and enhance visibility and, detection and response capabilities across your endpoint, network and business ecosystem today.
Speaker: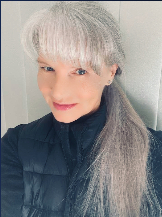 Natalie Timms, XDR Specialist, APJC, Cisco