Effective alert prioritization with the context you need to take action.
Tuesday, July 18 at 1pm EST
Is your SOC team overwhelmed by constant alerts that contain few actionable insights? There's a better way. With Cisco's new extended detection and response solution, Cisco XDR, alerts are prioritized according to potential business impact, which means SOC teams can address the most urgent incidents first. This means faster response times and more effective remediation. In this webinar, you'll learn how to leverage context and data to take action against the threats that pose the biggest risk to your business.
Join us to discover how effective alert prioritization increases SOC efficiency, streamlines workloads and enables analysts to act on what matters most. Register today.
Speakers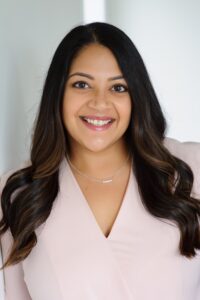 Manasa Agaram
Product Marketing Manager
Manasa Agaram is a product marketing manager for XDR at Cisco. A passionate product marketer, Manasa is responsible for go-to-market strategy, messaging, content creation and sales enablement for Cisco's XDR solution. Manasa has over 15 years of marketing experience, starting out in telecom and later moving to the security field, and has her Bachelors of Science from the University of Waterloo, where she majored in Science and Business. Manasa loves travel, good food and wine, and has a newfound interest in gardening. Connect with Manasa on LinkedIn to chat about XDR, security, or if you have any gardening tips for her!
Rob Gresham
Principal Technical Marketing Engineer
As Principal Technical Marketing Engineer, Threat Detection and Response for Cisco, Rob has over 20 years of experience in building cybersecurity teams for private and public entities. His experience includes several years of instructing on cyber threat intelligence, conducting incident responses for public and private entities, optimizing security operations designs, processes, and defensive security architecture and design. Rob supports our customers on innovating their security operations with automating investigation and response outcomes for email, network, endpoint and malware analysis systems for XDR and SecureX products.